The International Department of SSDFZ high school (hereafter SSFBC) was established in 2009 and is a flagship educational institution that aligns with the distinctive characteristics of the school. Based on its original educational notion of laying a solid foundation to nurture students, SSDFZ set a new goal in 2019 to improve teaching quality and enhance public image. Led by this goal, SSFBC has endeavored to integrate international curriculums involving iGCSE, A Level, Advanced Placement and IFY into the Chinese program. It has been effective in improving students' competency for international academic competitions, expanding student associations, and optimizing applications for overseas universities.
Since its establishment, SSFBC has received a significant amount of university offers in addition to many teaching achievements.
« Has won an exclusive award by Cambridge Assessment International Education for North-West China.
« Has achieved Top performance on three occasions in A Level subject (Business and Economics) within China.
« Has gained admissions to world-leading institutions ranging from G5 universities including Oxford University, Cambridge University and Imperial College London; to other prestigious American universities such as Columbia University, University of Southern California, Carnegie Mellon University, New York University, and University of North Carolina at Chapel.
« Has achieved regular admissions to Top 8 Universities in Australia, C4 universities in Canada, Lausanne University of Hotel Management in Switzerland and University of Auckland in New Zealand. The university admissions are not confined to a small number of countries but are spread worldwide.
« Has won student scholarships worth over tens of millions (RMB).
« Has won many gold, silver and bronze awards in various international academic competitions hosted by UK, US, Australian and Canadian institutes in mathematics, physics, chemistry, biology, economics and business.
« Has achieved admissions to TOP 50 universities worldwide for over 60% graduates and TOP 100 for 100%.
Having undergone recent years' challenges and adversities, SSFBC continues its educational notion of a Chinese ethos with a global view and carries forward the school spirit of striving for excellence. Looking forward to the future, it will never forget its original aspiration of cultivating student talent with global perspectives.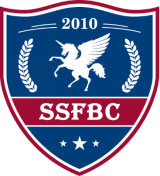 陕西师大附中国际部成立于2009年,是陕西师大附中特色化办学的一面旗帜。2019年,附中以原有 "为学生可持续发展奠基"教育理念为基础,进一步提出"内提品质,外塑品牌"的工作目标新高度。在此目标引领下,国际部积极提高中西式课程融合度,将IGCSE、A-level、AP、IFY等国际课程相互融合,加强学生国际学术竞赛的能力,丰富学生社团活动种类,精细深入耕作学生多元化升学方案。
陕西师大附中国际部成立至今,取得了丰硕的大学录取及教育教学成果:
« 荣获剑桥大学国际考评部颁发的西北地区唯一一所卓越学校称号 ;
« 三度问鼎A-level全国学科榜首;
« 历届毕业生被牛津大学、剑桥大学、帝国理工学院等G5超一流大学、美国哥伦比亚大学、南加州大学、卡内基梅隆大学、纽约大学、北卡罗来纳大学教堂山分校等全美名校录取
« 常态化澳洲八大名校、加拿大顶尖C4、瑞士洛桑酒店管理大学、新西兰奥克兰大学等多国别名校录取,升学格局全球花开;
« 累计奖学金总额数千万元人民币;
« 囊括英、美、澳、加,数学、物理、化学、生物、经济、商务等各类学科竞赛全球金银铜奖;
« 陕西师大附中国际部超过60%的毕业生获世界前50大学录取,100%毕业生被世界前100大学录取,累计总奖学金总额超千万人民币;
多年的风雨兼程、春华秋实 ,今天的陕西师大附中国际部会继续坚持"根植中国,放眼世界"的育人理念,弘扬"追求卓越"的学校精神。在新的起点中,我们定会不忘初心:培养更多具备国际视野的优秀人才。